Grow Your Personal Brand Through Public Speaking
   Online Monthly Breakfast Meetings 
April 2020 to March 2021
Schedule A Call With Me To Learn More

If challenging yourself to build your public speaking skills to confidently stand on event stages is your goal this mastermind group might be perfect for you.
Friends and colleagues often tell me they feel disconnected. They're looking to build real connections while growing their skills.
I've developed this mastermind group to create a sense of belonging with like-minded people. We'll be meeting monthly for a working breakfast. I'll be hosting from my home in downtown Vancouver and you'll bring your toast/oatmeal and coffee. The group's focus is to help you grow your profile and improve your reach by speaking at events and taking the stage. It'll be a safe, supportive, and intimate environment to help stretch you as a presenter while working with a group of your peers.
Our group will be limited to ten carefully chosen participants that are serious about building success by leveraging public speaking and who want to build relationships with their peers.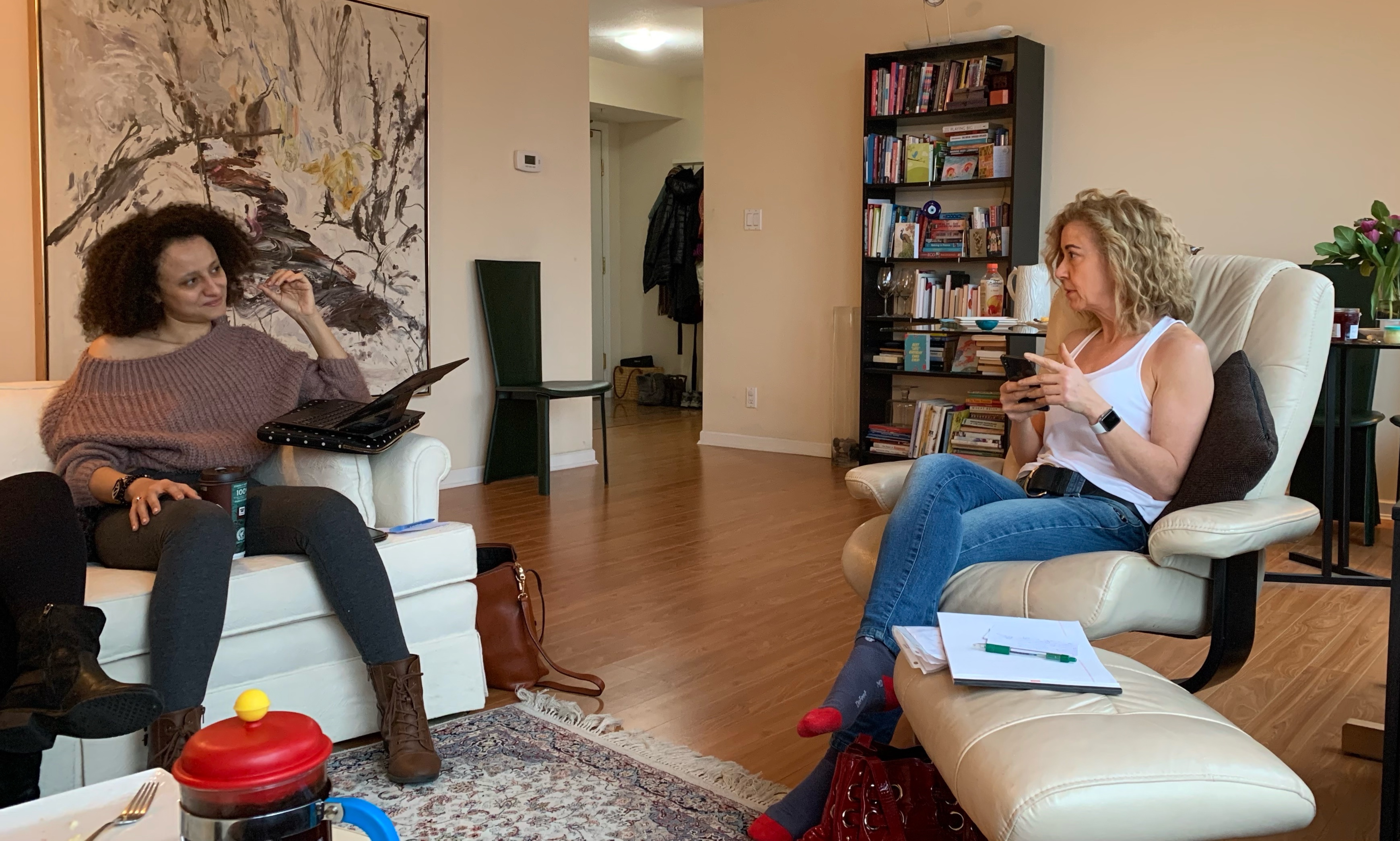 This mastermind also includes one private monthly, 30-minute coaching session with me. I'm a co-founder of a TEDx event and have worked with speakers for almost ten years now. I've worked with clients that have spoken at TED, TEDx's, the United Nations, and the World Health Organization.
The next intake is April 2020 and will run to March 2021.
The cost is $695.00 or $63.70 CDN monthly.
If you have questions or think this mastermind is a good fit please email me to set up a time to talk: janice_tomich@me.com. I'm looking forward to chatting with you to learn about your plans to grow as a speaker. 
The long version:
Perhaps you plan to speak at local association events, large conferences, or share your idea that's worthy of a TED Talk.  Or you're just starting out and want to learn how to get better at presenting your ideas at company meetings.
It's hard to know where to start, isn't it? Delivering the right presentation takes energy and you want to make sure you get your presentations just right and that you've invested your time wisely.
It's much easier to create an engaging presentation if you know the traps not to fall into and you have trusted resources to rely on.
That's why it's invaluable to gather a group of your peers led by a seasoned speaker coach and former TEDx cofounder to help you create your best, most creative presentation yet and unlock opportunities and possibilities.
We'll meet monthly online over breakfast where you'll:
immerse yourself in my tutorials to help build a strong knowledge base of speech structure.
workshop your presentation ideas with a group of your peers.
have an opportunity to practice your presentation and see how it lands.
develop an action plan securing speaking engagements.
receive my personalized feedback and coaching on a 30-minute coaching session once a month.
Each attendee will be carefully chosen to make sure that you (and everyone) experience good value for your investment.
What is the Connected Speaker's Mastermind Experience Like? 
The best way to get a sense of what my speaker's mastermind breakfasts are like is to envision a comfortable, safe space to create and stretch as a speaker. It'll be fun, exciting, and incredibly rewarding…a place where we'll share open-heartedly and create speeches and presentations that have a strong backbone of integrity.
Testimonials
Janice…has brought us to a new level in terms of confidence, connections and sense of possibility. We credit her insight and vision in helping us bring our message to the bigger stage, as well as bringing media interest and exposure. Madeleine Shaw & Suzanne Siemens ~ Founders LunaPads
By attending one of Janice's workshops and reading her newsletter, I have learned new skills and ideas that have greatly improved my abilities in speaking and teaching workshops. Janice can help you learn how to truly engage your audience, not just present to them. Monique Steensma ~ CEO Mediate BC
I liked Janice's approach of offering a workshop to an intimate group of women. By attending her workshop I learned how to prepare a presentation and the importance of using the three-theme rule. I gained confidence in learning the skills of how to position my body, breathing, and voice projection. Evi Mustel ~ Owner & Founder Mustel Group
How to Join
'Connected Speakers" will help you catapult your career trajectory/grow your business while connecting with an intimate community of professionals.  If you have questions or think this mastermind is a good fit send me an email: janice_tomich@me.com
I'll be personally speaking which each and every candidate to ensure everyone can gain maximum value from our working breakfasts. This group is for people that are committed to a year investment.
Start date: Thursday, April 23rd, 2020. The timeframe is from April 2020 to March 2021.
Cost: $695.00 or $63.70 CDN monthly.
I look forward to talking with you and learning about your plans to stand on speaking stages whether near or far, or large or small.
Schedule A Call With Me To Learn More
Meet your facilitator Janice Tomich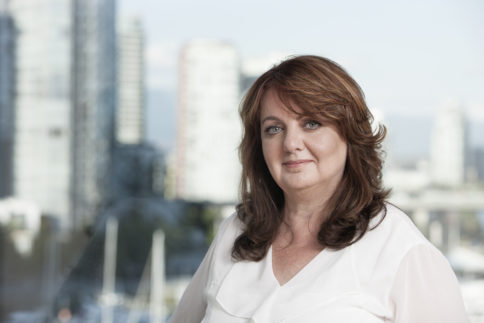 Janice is a communication specialist who works with executives and entrepreneurs to build confident, powerful voices that inspire their audiences to take action. A few of the clients on her current roster are World Health Organization, United Nations, and TED presenters. She is an executive advisor, contributing writer (@inc, @HuffPostCanada, @AmexOPEN), community influencer, and an educator. She is also the co-founder of TEDxKids@BC, which was the first TEDx event to provide a platform for kids to share their ideas. When not working with clients, Janice can be found riding her skinny-tired road bike around Vancouver's seawalls or at her easel painting.