If you haven't already watched Shrina Kurani's TEDx talk you should. Shrina had less than four hours to prepare for her talk. I can't even begin to imagine the pressure. But she handled the pressure like a pro.  Right from the start of her talk, she drew me in with her hook – it was only four lines. I won't spill. You'll need to watch How Your Dinner Could Save the World for yourself.
Saying "yes" that day to the TEDxSalinas organizers quickly put her in a panic as she realized what she signed up for. However, she calmly got back up on her feet and realized something else, "You've already won by simply saying yes".
Come join me as Shrina humbly shares her story of her work in the Himalayas, how the experience inspired her TEDx talk, and how she prepared in such a tight timeframe.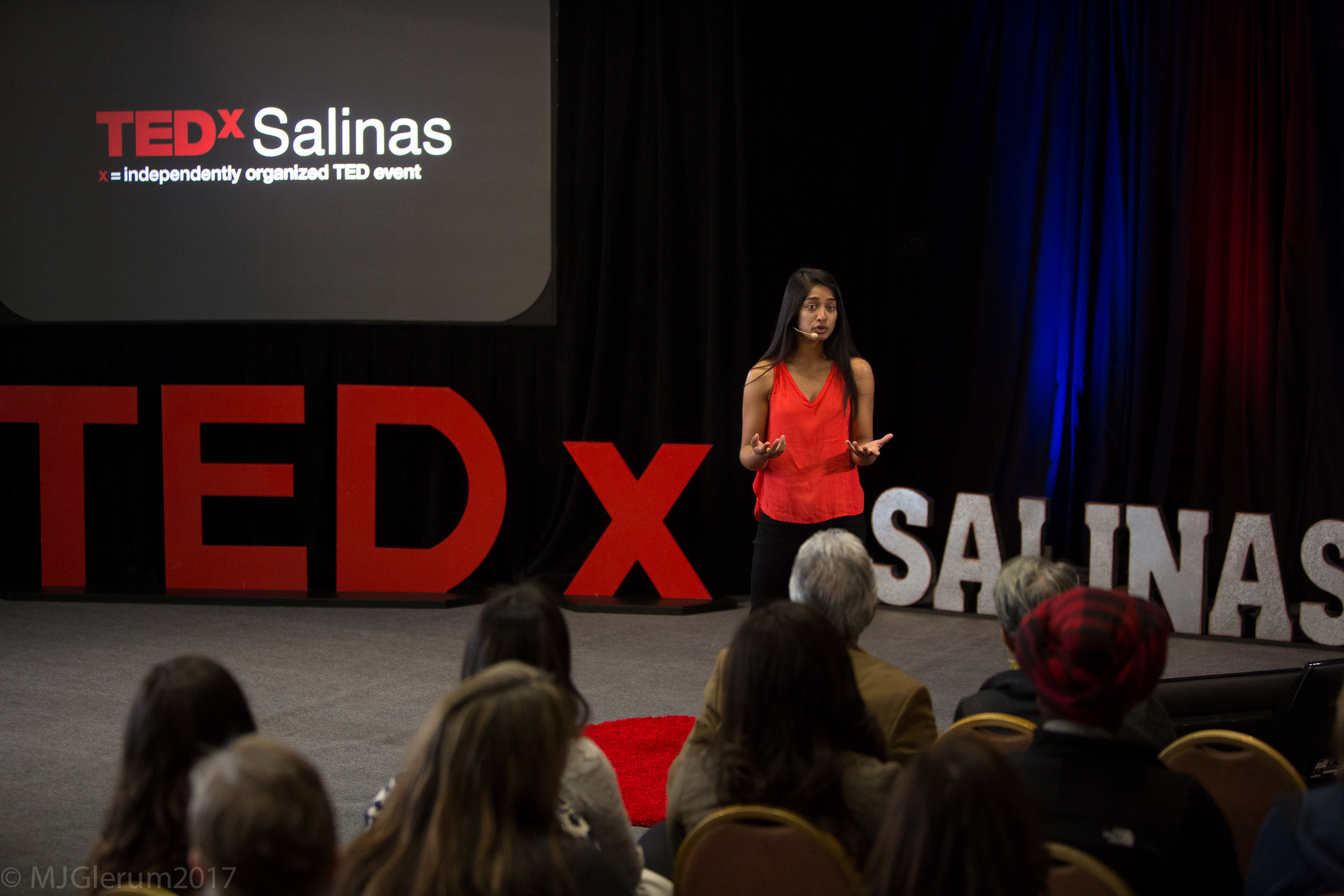 Show Highlights
3:44 Why Shrina agreed to be a TEDx speaker four hours before it started
4:30 How she managed to gain confidence and get into the "I can do it" mindset
5:20 The first step she took to developing her speech framework
7:30 Her experience in the Himalayas and its connection to her passion for sustainability
9:09 How she came up with the "hook" of her presentation
12:00 The one piece of advice she received from another speaker
15:42 Using the questions "how" and "why" to develop her presentation
17:11 Keeping her audience in mind as she spoke about food and sustainability
21:30 Empowering women by getting them to step into the role of the beekeepers
23:16 Shrina's important call-to-action at the end of her TEDx presentation
Resources
Follow Shrina on LinkedIn
Shrina TedxSalinas talk "How Your Dinner Could Save the World"
About Shrina Kurani
Shrina Kurani backs entrepreneurs to build better worlds by designing technologies that work for people and our planet. An engineer turned sustainability scientist, her international background includes research, engineering consultancy, and systems design to social entrepreneurship and business development.