Land the speaking gigs by creating (and nailing) the presentation that event organizers are excited to book.
Schedule A Call With Me To Learn More

You probably have high aspirations to grow your speaking career over the next year or two. And you know that honing in and perfecting your speech or polishing your 'go-to' signature speech is key to the results you want.
Perhaps you plan to speak at intimate local associations events, large conferences, or share your idea that's worthy of a TED Talk.
It's hard to know where to start, isn't it? Delivering the right presentation takes lots of energy and you need to make sure you've got your speech right and that you've invested your time wisely.
It's much easier to create an engaging presentation if you know the traps not to fall into and you have trusted resources to rely on.
That's why it's invaluable to gather a group of your peers led by a seasoned speaker coach and TEDx cofounder (that would be me!) to help you create your best, most creative presentation yet and unlock opportunities and possibilities.
Often in the third quarter of a year, you're proactively planning for the new year ahead. It's a great time to target in on what you plan to wow event planners with and deliver on speaking stages in 2021.
This year's retreat will take place in Vancouver, British Columbia on September 11th, 12th, and 13th, 2020 with dinner at a Yaletown restaurant on Thursday night (the 10th).
Each attendee will be carefully chosen to make sure that everyone experiences immense value during our time working together. You'll leave with a well-developed and standing ovation worthy presentation.
What Happens Before and During the Mastermind Retreat? 
 Before the event, you'll receive pre-work to make sure you hit the ground running and a private 45-minute coaching call with me.
 During the retreat, everyone will have the opportunity to:
Participate in exercises to build a strong knowledge base of speech structure and persuasive techniques.
Join facilitated group sessions to workshop your presentation ideas.
Meet with me for 1:1 coaching.
Practice your presentation and see how it lands.
Develop a detailed action plan for next steps and receive my personalized feedback on a 45-minute coaching call after the event.
You'll leave on Sunday night with a solid presentation you'll be proud to reach out to event organizers with.
And I hope you'll make friends and life long professional connections too.
Our Agenda 
We'll kick things off with a relaxed dinner at one of my favorite restaurants on Thursday, September 10th so we can start to get to know each other.
On Friday, Saturday, and Sunday (September 11th, 12th, and 13th), we'll meet up at 9 am and strategize and create until 4:30 pm each day. Lunch is on me and dinner is on your own.
We'll be meeting in Vancouver, British Columbia, Canada. You cover the travel to Vancouver and accommodations.
What is the Mastermind Retreat Experience Like? 
The best way to get a sense of what my speaker's mastermind retreats are like is to envision a safe, non-judgemental space to create and stretch as a speaker. It'll be a fun, exciting and incredibly rewarding three days.
Testimonials
Last year my dream of becoming a professional educator was coming true, although the one thing that was holding me back was my fear of public speaking! My first presentation was 90 minutes long in front of 250 people! Janice is a gifted individual who is patient, understanding and extremely knowledgeable in the area of communication. I give presentations on almost a daily basis now without any issues. Thank you, Janice—you empowered, encouraged and motivated me to be the confident speaker I always wanted to be!  ~ Joanne Jorge, Stakeholder Engagement Manager, Johnson & Johnson
I attended one of Janice's "Women's Presentation Workshops" and was most impressed. She organized a great event, in a forum that was engaging and encouraging. Her practical advice and tips for improvement were well received by all in attendance. She is sincere, a great listener and a natural teacher. I would highly recommend her! ~ B. G. CFO, Mining & Manufacturing
Janice has the rare gift of being able to extract key messages from a complicated outline, to create a presentation that is clear, concise and meaningful. She is able to do this while still making the presenter feel confident and comfortable. It was a thrill to have the opportunity to work with Janice. She brought so much clarity to the process and I cannot thank her enough. ~ Jill Earthy, Head, Female Funders
How to Join
If you have questions or think this retreat is a good fit to support you to build a speech that will touch hearts and minds, send me an email: janice_tomich@me.com.
I'll personally speak which each and every candidate to make sure of a good fit and to ensure everyone can get maximum value from our three days together. I'm capping the number of participants at ten.
The fee for the three-day retreat is $4895.00 CDN.
I look forward to meeting you in person and working together!
Schedule A Call With Me To Learn More

Meet your facilitator Janice Tomich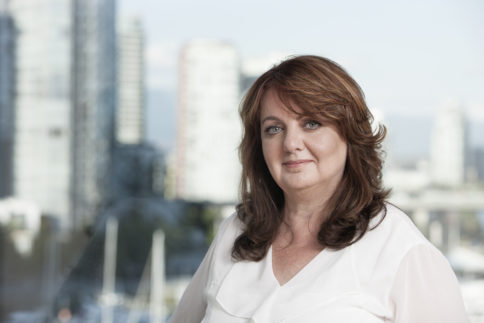 Janice is a communication specialist who works with executives and entrepreneurs to build confident, powerful voices that inspire their audiences to take action. A few of the clients on her current roster are World Health Organization, United Nations, and TED presenters. She is an executive advisor, contributing writer (@inc, @HuffPostCanada, @AmexOPEN), community influencer, and an educator. She is also the co-founder of TEDxKids@BC, which was the first TEDx event to provide a platform for kids to share their ideas. When not working with clients, Janice can be found riding her skinny-tired road bike around Vancouver's seawall or at her easel painting.