Get Back On Track
For When You're Not Quite Sure What To Say… 
or How To Say It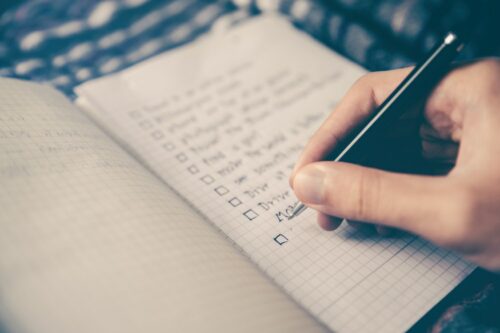 Communication issues can be tricky. They can have you procrastinating for far too long when you're unsure of how to respond to sticky situations. 
Problems I often hear:
Feeling invisible at meetings…as though your ideas aren't heard or even worse, a colleague steals ownership and then takes the accolades. 
Not sure if the presentation you're creating will land the way you had planned and aren't confident you'll be able to persuade your audience to embrace your ideas. 
There's a team member that's not performing and you need to have a face-to-face talk but aren't sure of how best to approach them. You don't want the issues to blow up out of proportion. 
Or you've watched colleagues inspire their audience and you don't know how it is they actually do that. You want to learn how to engage your audience while delivering your presentations whether on stage or online.
Sometimes problems like these can be an easy fix and an hour is all that's needed to have you headed in the right direction. 
A different set of ears and eyes with expertise in communication can put a new perspective on your problem and provide answers you hadn't thought of.
I've provided communication coaching and consulting services, including public speaking and presentation skills, for twelve years in an ever-changing landscape with executives and leaders whose job it is to effectively communicate their insight and vision.
With an academic background and on-the-ground experience in the field of communication and marketing – the "how-to" of persuading and influencing others —  I'm skilled at honing in on critical communication issues and providing real world answers. One's that work. 
"I was impressed with how great an impact Janice was able to have within a short time. I was blown away with the feedback I received from the executives following my presentations."

Cynthia Donahue, HR Resource Professional
During our hour together we'll do a deep dive into the communication problem you're dealing with. Be ready for lots of questions. You'll leave the session with a clear direction and your next steps.
"Janice…has brought us to a new level in terms of confidence, connections and sense of possibility. We credit her insight and vision in helping us bring our message to the bigger stage, as well as bringing media interest and exposure."

Madeleine Shaw & Suzanne Siemens, Founders ~ Owners: Aisle
I'll help you confidently move forward to put a checkmark next to your communication issue and mark it successfully done.
The cost for this quick (yet intensive) session is $395.00 CAD. Pre-pay by credit card to secure your one hour strategy meeting. I use Square, a secure payment merchant. If you'd rather pay by Interac get in touch and we'll help you with that.
If you have a communication problem that's pressing / that has been on your to-do list for too long, click the button below that will take you to my calendar and set up a time for us to work together.
"It was a thrill to have the opportunity to work with Janice. She brought so much clarity to the process and I cannot thank her enough."

Jill Earthy, CEO – Women's Enterprise Centre
The gap between being a poor or adequate leader and an excellent one is communicating with clarity, confidence, and connection. My strength as a communication specialist lies in wearing the hat of both a communication coach and consultant. I'll work with you so you're heard, remembered, and can influence others.