You're an industry leader who wants to deliver your next presentation with ease and confidence.
You're ready to make your next presentation memorable.
In the past, critique from your colleagues, friends, and family didn't help much. 
Or maybe you haven't been able to get past your jangly nerves.
And you're ripe and ready to make the leap to becoming a confident public speaker.
I can help
On October 18th and 19th, I'm hosting a workshop in historic Gastown (downtown Vancouver). I'll get you ready for your next time on stage. For two days, you'll be immersed with eleven other aspiring speakers to learn the ins and outs of persuasive communication. Together, we'll create your next presentation and get you ready to deliver it with confidence.
In this workshop, you'll learn:
why presentations often fail. Hint: It's mindset about your audience.
a quick method for pulling presentations together.
to manage your nerves I'll take you through my toolkit of anxiety busting exercises.
how to 'memorize' your presentation so you sound natural – getting out of your head and speaking from your heart.
to use the full power of your voice and the subtle nuances of body language to really connect.
This will be a workshop, not a two-day lecture.
Read my article,
How to Get Your Money's Worth from Workshop Training to find out 
why we often leave workshops feeling disappointed (
don't worry, I promise you won't leave feeling that way from this workshop
).
We'll meet before and after the workshop. 
Before the workshop, meet with me online for a one-on-one consultation. I want to get a feel for where you're at and make sure you get what you need from my workshop – that we are a good fit. After the workshop, we'll meet again to answer any questions that may have come up or I'll help you put those last finishing touches on the presentation you created in the workshop.
To keep you fueled throughout the day there'll be lots of healthy snacks. Lunch is not included because I want you to leave the workshop space and take a refreshing, mind-clearing break. Gastown has lots of fantastic restaurants just steps away from the workshop space.
I suspect the spots will go quickly. Before doing any outreach I've already filled 2 spots.
Investment: $795 CAD plus GST
($834.75 CAD total)
What's my experience? I've been behind the podium and centre stage. Many times. I know what it's like to truly connect with an audience (there is no feeling like it). My academic work is in communication and marketing. I teach communication at a post secondary institution. Cialdini's work on influencing others is my bible. I'm a contributing writer to HuffPost and Inc.com. I've coached TED, TEDx, and TEDMed speakers and worked with industry leaders who've presented to thousands from a UK stage, at a Dubai conference, and as a panel member in Geneva (to name just a few).
Be heard. Be Remembered.
Let's work together to make your next presentation a bold and confident one.
What others are saying about working with me: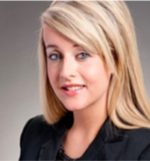 Samantha Collier
Feldstein Family Law Group PR Manager & Lawyer Social Media Consultant/Specialist
Hiring Janice was one of the best steps I've taken in my career as a public speaker and business owner. She was instrumental in helping me prepare for the Clio Cloud 9 conference, which was a big deal as Gary Vaynerchuk was the keynote speaker. For me, I have deep-rooted issues with public speaking and confidence. Janice recognized this and helped me deliver the best presentation of my career. 

Monique Steensma
CEO, Mediate BC
By attending one of Janice's workshops and reading her newsletter, I have learned new skills and ideas that have greatly improved my abilities in speaking and teaching workshops. Janice will help you learn how to truly engage your audience, not just present to them.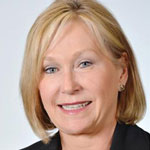 Evi Mustel
CMRP, Owner, Mustel Group
I liked Janice's approach of offering a workshop to an intimate group of women. By attending her workshop I learned how to prepare a presentation and the importance of using the three-theme rule. I gained confidence in learning the skills of how to position my body, breathing, and voice projection. 
A snippet of one of the topics we'll be covering…