Just like dating or applying for a job, the start of a business presentation is an opportunity to make a good first impression, to warm up your audience and pique their interest to hear more of what you have to say.
If you fail to make a good first impression in the introduction, you'll have a hard time getting your audience's attention back again.
Weak introductions are the death knell of presentations. Audiences have a low tolerance for being bored by rambling thoughts and resume-reciting musings.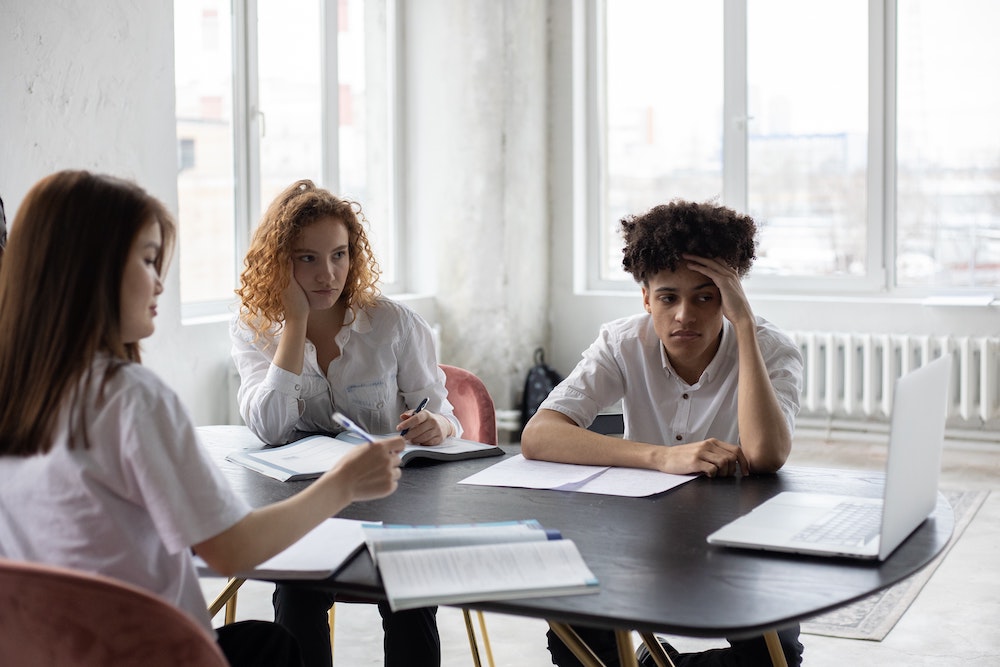 If your introduction isn't compelling, your audience will quickly bury their heads and minds into their cellphones. You'll have a hard time getting their attention back again, which is a real problem if you're delivering a high-stakes presentation like a giving a keynote address.
Luckily, there are lots of tried and true ways to start a presentation that will engage your audience with your first words.
9 Techniques to Help You Nail Your Presentation Introduction
1. Start With A Pause
I tried a bold experiment once when I was working on improving my public speaking skills, before I became an executive public speaking coach and communication consultant. I arrived front and centre in the room and stood, silent, wile remaining eye contact with various people in the room.
I remained quiet and kept my body language unrevealing of my aims for a (seemingly very long) minute.
My experiment worked. All eyes were on me. You could have heard a pin drop in the room. I had the audience completely engaged. And they sure were wondering what was going on!
Starting with a pause is a technique that needs to be practiced and accompanied by a set of steely nerves. And of course it's not always appropriate. It's not a good technique to experiment with in a conference room of high-powered lawyers or c-suite executives who are used to communication happening quickly.
In the right circumstances, though, it's a powerful technique to command the room.
"I was looking for one-on-one coaching to strengthen my public speaking skills as well as coaching to enhance my executive presence in the workplace. Janice not only helped me gain confidence and build a succinct and persuasive message through my presentations, she also helped me bring awareness to my diction and the subtle yet powerful influence it has on my everyday language."
(info on communication coaching package)
2. Shock The Audience
Although starting with a pause can be a bit of a shock for an audience there are other ways you can disarm them (to engage them) too.
A brilliant example is calling the audience out on a weakness or flaw, as Pamela Meyer demonstrated in her TED Talk on "How to Spot a Liar."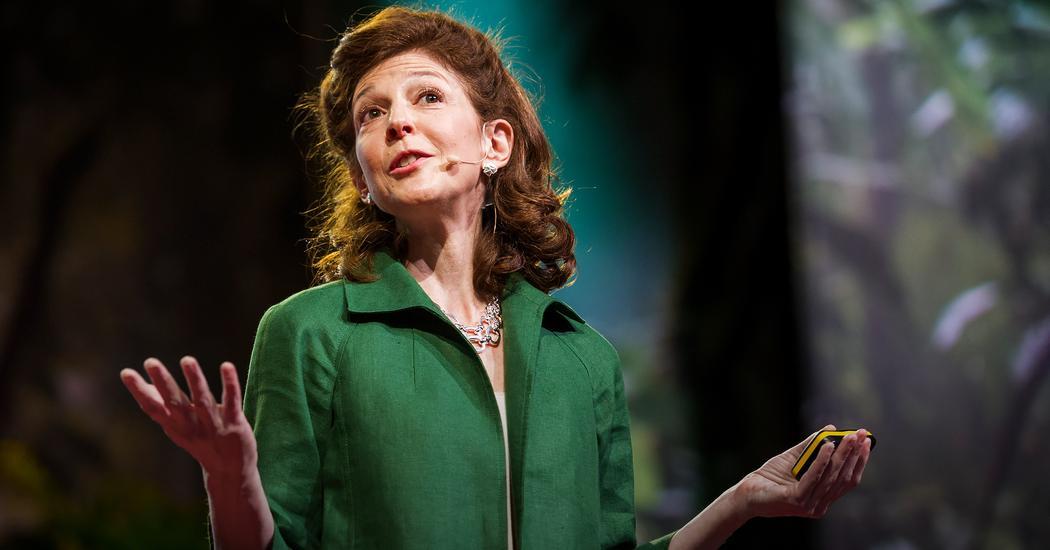 You can feel how uncomfortable the audience was during the opening of her talk. Many probably thought they'd be caught.
Spoiler alert. After a few minutes of playing with the audience in this way she explained the reasons why she used such a disruptive opening, and she let her audience feel comfortable (yet wary) again.
3. Start by Introducing Yourself
If you are hosting the event (or the host doesn't follow your instructions on how you'd like to be introduced,) you'll need to introduce yourself at the beginning of the presentation, to give your audience context for who you are as you start the presentation.
Similar to other opening techniques, your personal introduction needs to be as engaging. It's not the time to reciting your CV. You need to entice your audience to want to hear more from you.
All that's needed is a a short and snappy introduction that piques the interest of what's to come and demonstrates that the presentation is being delivered by someone credible.
4. Start with a "What If" Scenario
Audiences attend events to find ways to solve their problems. If you begin your presentation with possibilities and opportunities that you have answers for, your audience will see themselves in your solutions.
Starting your presentation with "what if" scenarios has another benefit. It's often how stories begin, so it entices our brain to be drawn in and listen to how the story might unfold.
Even just the words "what if" sparks audiences to listen. If you plan to take your audience on a journey of possibilities use this technique to pique them to join you along your storyline.
5. Begin with a Quote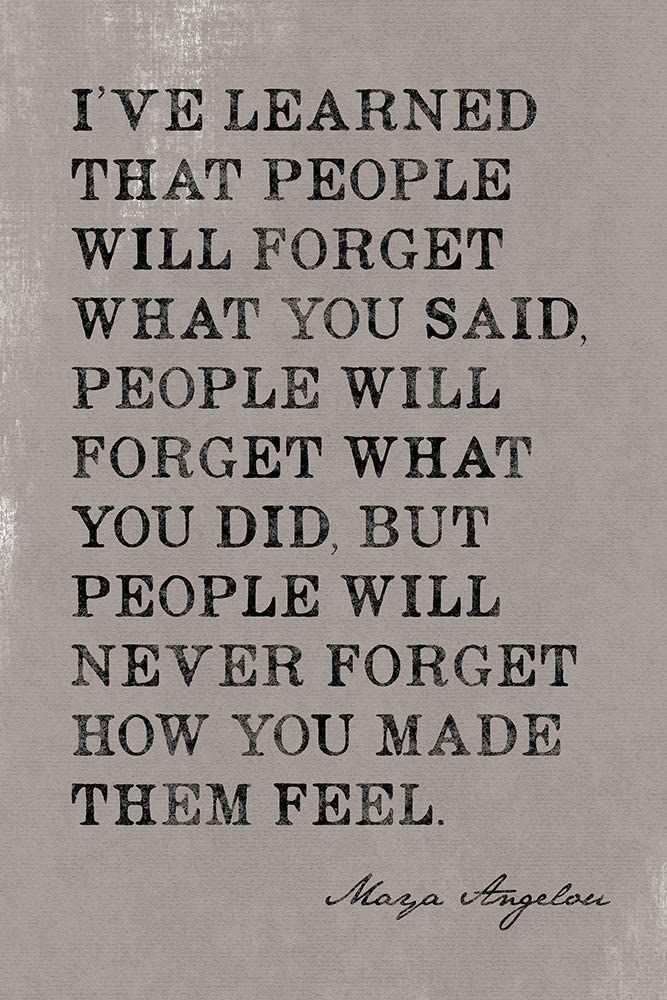 I work in the field of communication, so I have ample opportunities to use quotes to begin a presentation.
One of my favourite quotes—and one I have used numerous times to begin presentations—is Dr Maya Angelou's quote, "I've learned that people will forget what you said, people will forget what you did, but people will never forget how you made them feel."
For an audience of executives, Dr Angelou's quote will cause some disagreement (and have them listening). A professional audience member will often believe that data is what influences others, which is untrue (and it's precisely my main point.)
Emotion is the key to persuading others.
6. Share A Personal Story in Your Introduction
It is worthwhile to invest time reflecting to find a personal story which supports your presentation.
The caveat is that you need to use the right one … find a story which will capture your audience's attention and aligns with the core message you are communicating.
Beginning your presentation with a story is a rich technique to use because you can thread the story throughout your presentation and then revisit it in your conclusion, too. Some of the most memorable presentations I've heard use this type of storytelling approach to great effect.
The personal story I often begin with is how I used to struggle with public speaking. I am an introvert and had a bad public speaking experience that dogged me for a number of years.
My story works because most people are nervous or have anxiety when they think about public speaking. When they hear that someone that works in communication and is standing in front of them appearing relaxed had an issue delivering presentations it creates an interest to listen.
​​​​Do you have an important presentation coming up?
You don't have to plan it alone.
If you're lost and unsure about how to make your presentation compelling, I can help.
7. Start by Telling a Joke
If you plan to tell a joke to start off your speech, make sure that it is actually funny and appropriate for your audience.
Jokes that fall flat or insult your audience don't fail to engage your audience. You'll run a real risk of losing them, and it will be difficult to bring them back.
For those of us (which is most of us) who are not natural joke tellers, be advised that jokes need to be tested and practiced to get the timing exactly right. It's not as easy as it looks! If you decide to start with a joke, take the time to make sure it will land as you hope.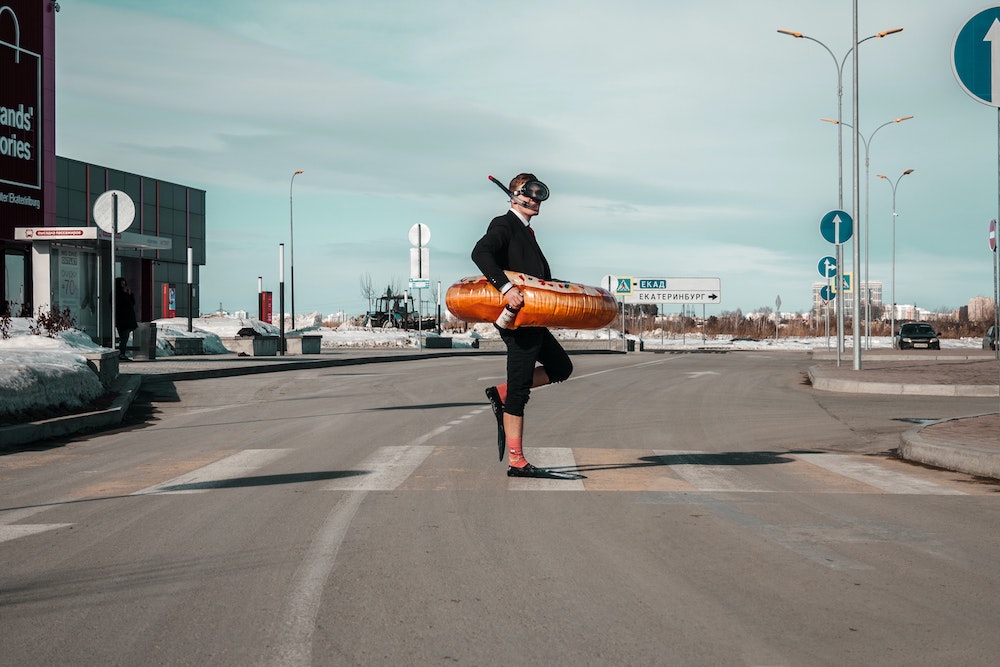 8. Open With A Good Visual
Crafting a great presentation means so much more than just whipping up some slides in PowerPoint. Actually, I generally recommend that you keep the presentation slides to a minimum (and consider not even not using slides at all).
That said, using a dramatic, arresting visual as your first presentation slide can be a very effective way to catch your audience's interest.
It's even better if the visual aid isn't on the slidedeck. It could be a prop of sorts.
One visual that stands out for me is the opening visual Susan Cain uses in her presentation called "The Power Of Introverts." In the presentation, she holds a satchel in her hands.
The satchel doesn't seem to connect with the main message of introversion, which only heightens our curiosity.
9. Ask Questions … First
Give Sir Robinson's presentation at TED Talk a watch. (It's one of the top 25 TED Talks of all time.)
Sir Ken was a master at asking questions. Banal, rhetorical questions that were delightful and intriguing. His opening questions are not direct, however they have you instantly feeling comfortable and trusting him as you would a close friend.
It's evident that Sir Ken felt comfortable opening this way too. He likely used it as a technique to calm his nerves or anxiety because this way of speaking came naturally to him.
There are many ways to open your presentation or speech.
The best way to start your speech is to choose a technique which you feel comfortable with as a presenter and is suited to your audience.
Do You Need Help With Your Next Presentation?
Creating a presentation on your own without a second set of eyes and ears can be difficult. If you're getting frustrated and not making progress, book a 1-hour presentation strategy session with me. I'll help you craft an engaging open for your presentation that will have your audience connected with you from your first sentences.
If you need support for your entire presentation, from strategy to content to visuals and delivery, I do that too. Let's work together to build your next presentation or speech so you can deliver it with full confidence -> Prepare For Your Upcoming Presentation, Speech, or Talk.